The Centre for Buddhist Studies fosters an academic community in which learning and scholarship in Buddhist Studies may flourish for everyone. Our activities explore how Buddhist traditions exist within and intersect with the peoples, cultures, and lands historically and in the contemporary world.  Our location in one of the most religiously diverse cities in the world is an important resource and responsibility as we facilitate intellectually informed and publicly-minded conversations on Buddhism through research, teaching, university networks, public events, and community engagement.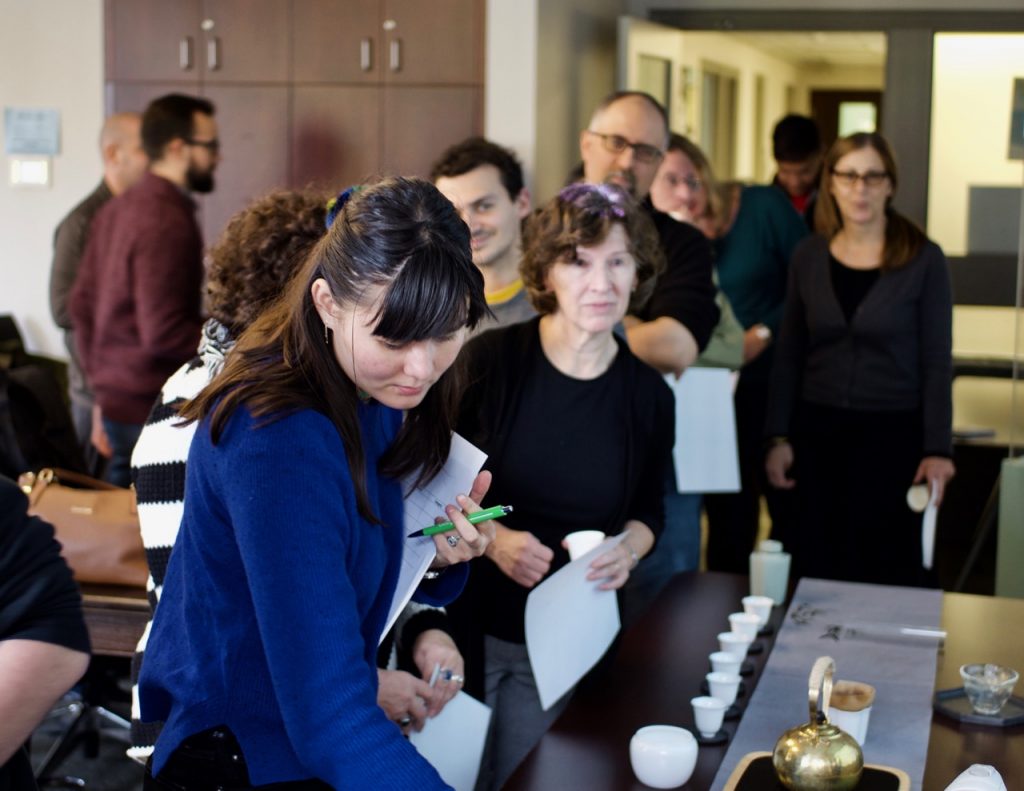 Courses on Buddhism at the University of Toronto
Our Centre does not offer courses or degrees, because degree programs and courses in Buddhist Studies already exist on all three campuses of the University of Toronto within several departments. Here we will orient prospective or new students and members of the public to where they might learn more about studying Buddhism, from various points of view or with various objectives, at the University of Toronto.
On the St George (downtown Toronto) campus, undergraduate and graduate courses in Buddhist Studies are taught through the Department for the Study of Religion, which has a Buddhist Studies Major and a Buddhist Studies Specialist program for undergraduates, as well as language courses and field study programs. At the graduate level, Buddhist Studies is one of the Department's fields of study. The Department also has cognate strength in the field of Tibetan Studies.
At the University of Toronto Mississauga campus, west of the city, courses in Buddhist Studies are taught in the Department of Historical Studies. At the University of Toronto Scarborough campus, east of the city, courses in Buddhist Studies are taught in the Global Asia Studies program in the Department of Historical and Cultural Studies.
In addition, New College, an administrative unit on the St George (downtown Toronto) campus, offers an undergraduate minor program in Buddhism, Psychology, and Mental Health, which offers courses on mind, consciousness, cognitive science, psychology of religion, health psychology, and sociological analyses of physical and mental health to help students gain an understanding of the contributions of Buddhism to modern understandings of consciousness, mental health and illness, and determinants of physical health.
Students should also be aware that Emmanuel College, which is housed on the U of T campus, although it is not administratively part of the University of Toronto, runs a Masters of Pastoral Care with a Buddhism stream and also a Diploma in Buddhist Mindfulness & Mental Health.
Finally, the U of T's School of Continuing Studies offers an Applied Specialization in Mindfulness Meditation, a certification requiring at least four courses from streams focused on education, parenting and youth, contemplative arts, workplace, technology and media, therapy, embodied mind, and compassion.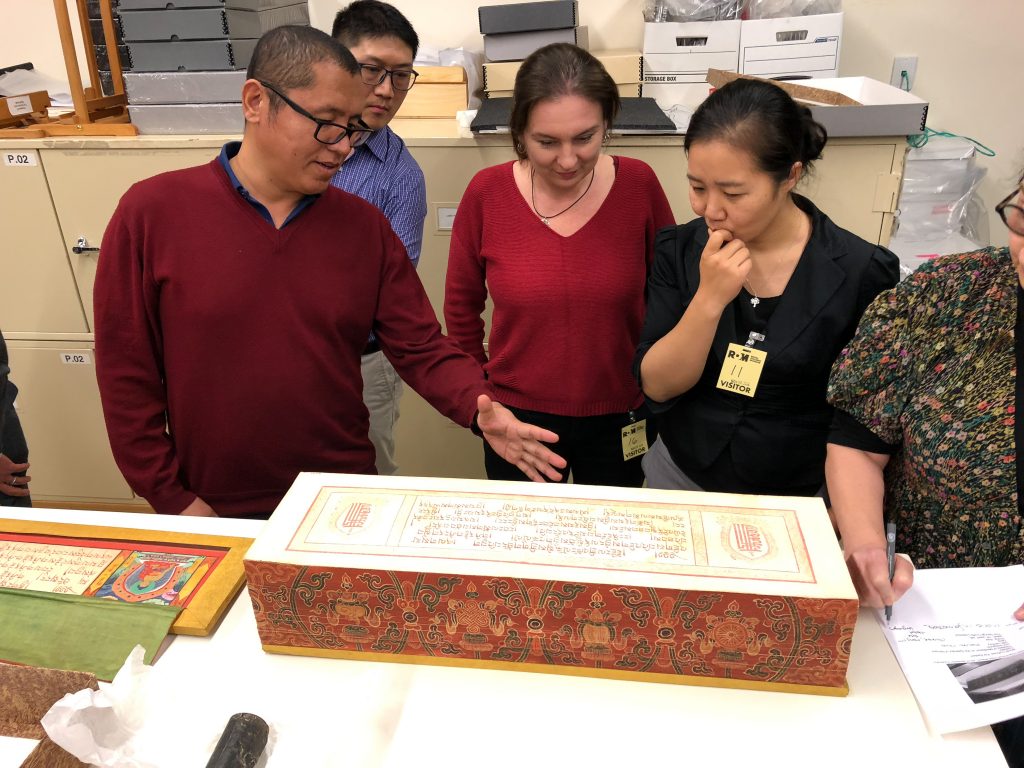 Research Teams and Labs
In addition to regular courses in the departments listed above, faculty and enrolled U of T students participate in a range of research clusters, or informal reading and research groups. The following are some examples from recent years:
DSR graduate Bryan Levman meets students weekly for a Commentarial Pali reading group to study Buddhaghosa's commentary on the suttas.
Several faculty members gathered regularly over a period of several months to read the Guyasamaja Tantra.
Ajay Rao met over a year to read Kalidasa's Raghuvamsa with students.
Luther Obrock met over a year to read from the Kathasaritsagara with students.
Frances Garrett worked with a team of students for over a year on the creation of a Classical Tibetan online language program.
Several faculty organized a Kālacakra Tantra reading program involving several courses joined together, for Winter 2018
Frances Garrett, Sarah Richardson, Ben Wood and Kunga Sherab worked with a team for several years on a digital humanities project focused on the students' research on Shalu monastery
Khenpo Kunga Sherab meets regularly with students on reading Tibetan texts relevant to their own research
Graduate students and undergraduates with advanced or native language skills were paired in our Research Mentorship program to work collaboratively on doctoral research projects
Frances Garrett worked with students over several years on research related to the Tibetan Gesar epic
Frances Garrett and other faculty are working together on Tibetan and Himalayan beyul (Hidden Lands) traditions
Several doctoral students worked together on a translation contract with 84,000 to translate a Buddhist canonical work from Tibetan to English
A team of Toronto students worked with Tibetan students for a couple of years on a project related to Tibetan and Burmese participatory film and image making
A team of faculty, students, and members of the public are engaged in learning about academic podcasting through regular working group sessions
A team of faculty are creating an academic podcast on teaching Buddhist Studies in higher education
The Mindful Awareness Lab is a research hub dedicated to studying the clinical applications of mindfulness meditation. Current research projects are funded by NIMH and CIHR and include studies of 1) neural markers of depressive relapse and prophylaxis following MBCT and CBT, 2) changes in hedonic capacity associated with differing trajectories of personal mindfulness practice, 3) effectiveness of web-based delivery of  MBCT and 4) training models to increase MBCT therapist capacity.
The Regulatory and Affective Dynamics lab (RADlab) was established in 2014 to investigate the complex interactions between emotion and cognition that determine subjective well-being and stress resilience. Its mission is to evaluate how individual employ regulatory strategies in the face of stress, with an emphasis on evaluating the central theoretical claims underlying contemplative health promotion techniques such as mindfulness meditation and yoga.