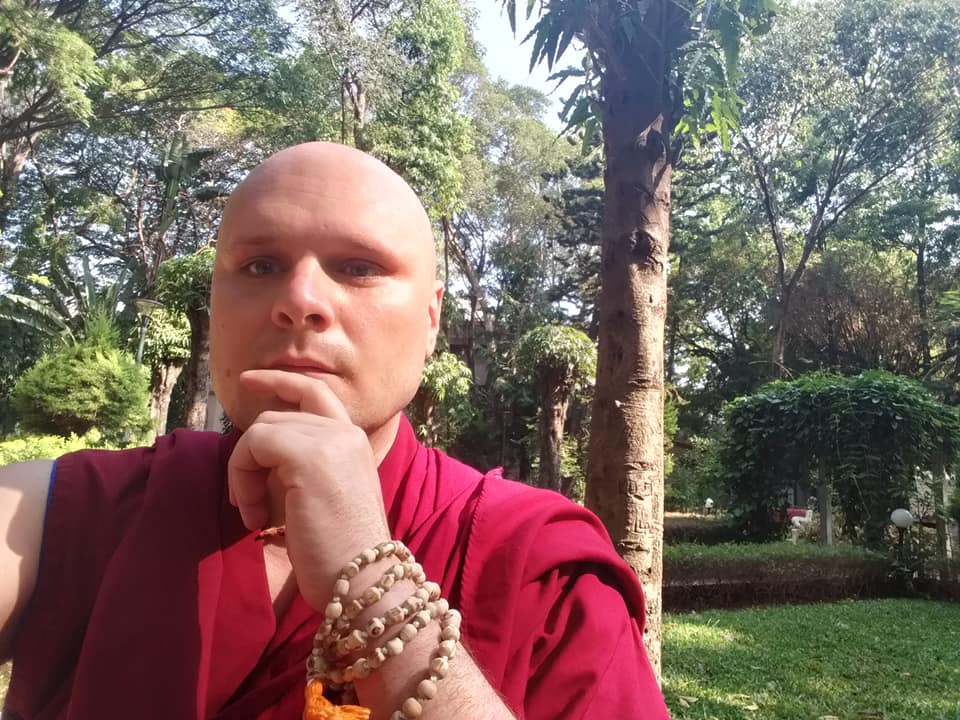 Rory is an incoming (2021) PhD student to the Curriculum and Pedagogy program at the University of Toronto, OISE. His research seeks to explore the pedagogical approaches and experiences of traditionally trained Tibetan teachers in the West. He is especially interested in how the teachers adapt the knowledge gleaned from their monastic training in order to make it accessible to diverse groups of students in the West.
A Buddhist monk since 2004, he returned to Canada in 2019 and is completing the project portion of his MA studies at McMaster University over the summer, researching portions of a lesser-known Indian commentary on the Mūlasarvāstivāda-vinaya extant in Tibetan.
Since completing the Lotsawa Rinchen Zangpo Translator program in India in 2010, Rory has worked as a Tibetan-English translator for Geshe Sonam and other teachers from Sera Monastery at Buddhist centres in Europe, Asia, and Canada. He currently serves in this capacity at Lama Yeshe Ling Centre in Burlington, Ontario.