Reading: "The Prototantric Preacher"
Details
November 1, 2018
3:00 pm - 5:00 pm
Jackman Humanities Building, Rm 317
170 St George St

---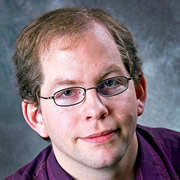 Dr. Ryan Richard Overby (Skidmore College), explains, "I work at the intersection of ritual and intellectual history in the Buddhist tradition, probing the close links between theory and practice, between philosophy and liturgy. As a philologist, my work focuses on the edition and interpretation of texts preserved in Chinese, Sanskrit, and Tibetan in the first millennium CE. As a scholar and teacher in Religious Studies, I seek to collapse distinctions between "premodern" and "modern," between "elite" and "popular," and between "West" and "East.""
Related Lecture
"Embodying Buddha's, Quelling Demons: Theorizing Presence in Buddhist Studies"

at McMaster University (University Hall 122) on November 2, 2018, 4-6pm.