Toronto Centre for the Book lecture
Details
November 29, 2018
4:15 pm - 6:15 pm
Faculty of Information
140 St. George Street, Room 728

---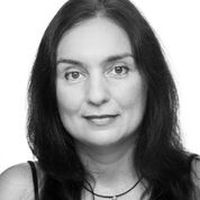 Toronto Centre for the Book lecture: "Tibetan Manuscripts of Mustang in Light of New Discoveries"
Agnieszka Helman-Ważny (University of Hamburg, University of Warsaw)
Although politically part of Nepal, Mustang is linked by its history, culture and religious tradition to Tibet. Historical and archaeological records suggest that this remote district was in the past absolutely central—a vibrant, dynamic, culturally rich, and religiously diverse area, and part of the ancient Tibetan culture. Therefore, both Tibetan monasteries and private houses, as well as abandoned caves in the region are known as being repositories of a wide range of ancient objects including many book collections. These books have not yet been systematically studied, mapped nor even viewed from a scholarly point of view. Moreover, we know relatively little about regional differences in book and paper history across the Himalayas.
Considering these perspectives, this lecture will present the preliminary results from surveying the Bön and Buddhist manuscript collections in Mustang, Nepal, such as for example the collection of Mardzong manuscripts found in the Caves of Upper Mustang near Lo Mönthang, the Lama Tsulthrim collection in Lubrak, the Bönpo Gompa collection in Jharkot, and the Drang srong collection in Lo Mönthang. This study will show the recent progress that comprises the description, identification and dating of newly discovered books using integrated multi-disciplinary methodologies. These are based on both codicology and scientific techniques such as fibre analysis, digital microscopy, and C14 dating. Features particular to these manuscripts will be discussed in the overall context of paper- and book-making traditions in Tibet and Nepal.
Co-Sponsored by the Ho Centre for Buddhist Studies, in association with the Faculty of Information and Book History & Print Culture
Dr. Agnieszka Helman-Ważny (Centre for the Study of Manuscript Cultures, University of Hamburg, Germany and the Department of Books and Media History, Faculty of Journalism, Information and Book Studies, University of Warsaw, Poland) is a paper scientist and the author or co-author of four books and more than forty scholarly articles, including The Archaeology of Tibetan Books (Brill 2014) and Codicology, Paleography, and Orthography of Early Tibetan Documents: Methods and a Case Study (Universität Wien 2017, co-authored with Brandon Dotson). Her main research focuses on the history of the regional production and usage of paper and books in Tibet and Central Asia. Using interdisciplinary methods in collaboration with private collectors, museum curators, Tibetan artisans, as well as personal experience in "experimental manuscriptology," Dr. Helman-Ważny's work is concerned with establishing paper typologies, and applying modern technologies in the identification and dating of premodern non-western manuscripts, including the Dunhuang manuscripts.