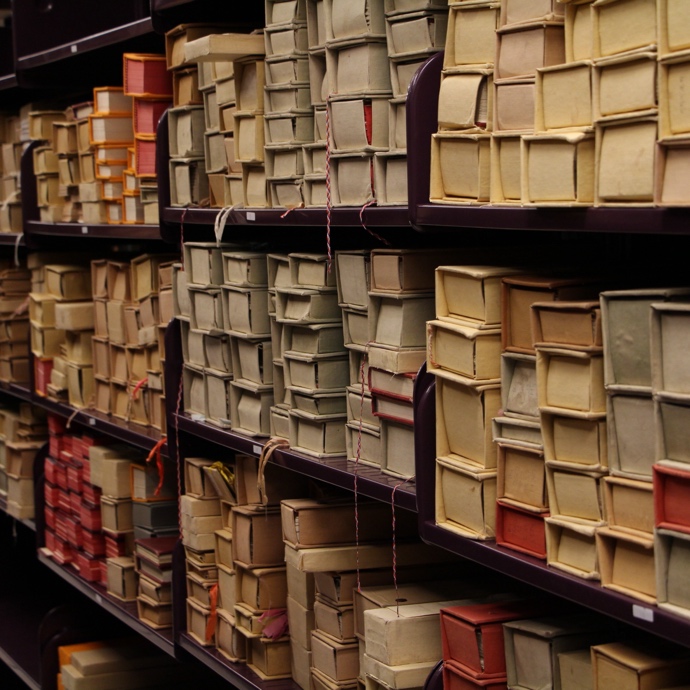 The Cheng Yu Tung East Asian Library's Tibetan pechas (Image credit: Cheng Yu Tung East Asian Library)
With the University of Toronto hosting Canada's most prominent Tibetan Studies program, and Toronto itself hosting the world's largest Tibetan community outside of Asia, in 2013, the UTL undertook a partnership with Columbia University Libraries to develop our Tibetan Studies collection. As a result of this partnership, the University of Toronto's Cheng Yu Tung East Asian Library now holds the largest Tibetan collection in Canada, making it the country's principal resource for knowledge about this important region.
Given the successful outcomes of the Tibetan Studies partnership since 2013, the University of Toronto Libraries has now renewed this cooperation agreement. The new collection development and service agreement is for a further three years, and includes jointly sponsored acquisition trips to enhance the Tibetan collections of both universities, a shared point of service for research consultations, original cataloguing of Tibetan materials acquired by both institutions, as well as a newly expanded addition to the agreement, original cataloguing of unique titles acquired only by the University of Toronto Libraries.
The faculties and students of both institutions will continue to enjoy the benefits of the innovative service model created by this partnership.