Our Online Teaching Resource Fellowship project has been running throughout the strange summer of 2020, and our beta release is now available for instructors developing online courses for the fall. A team of University of Toronto graduate students in Buddhist Studies have gathered and annotated a robust set of online resources relevant to teaching in our field.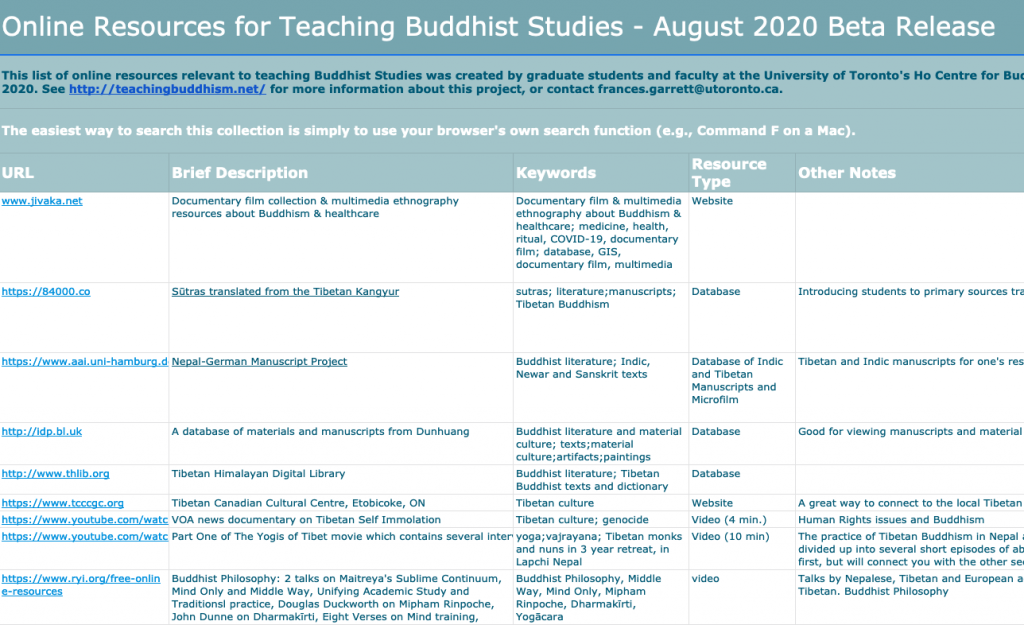 The beta release of their work can be found on a Google sheet, for now, at
https://docs.google.com/spreadsheets/d/16gO9lCGxBNvPN9oGLJCJEUHSJxZlVRw0xtgOlDZASBw/edit?usp=sharing
Other resources now available can be found at the Ho Centre's YouTube channel, which includes a playlist of lectures from our February 2020 conference on Teaching Buddhist Studies – see https://www.youtube.com/channel/UCHRZ19RPPMJwmvJXg4MKM8w
And be sure to listen to Season One of our podcast, The Circled Square, to be found at http://teachingbuddhism.net/ as well as on iTunes and the usual podcast services.