On Tuesday, December 18, 2018, a reception to celebrate the new donation of rare and previously unpublished Tibetan books by Kathog Trungpa Rinpoche was held at the Robert H.N. Ho Family Foundation Centre for Buddhist Studies.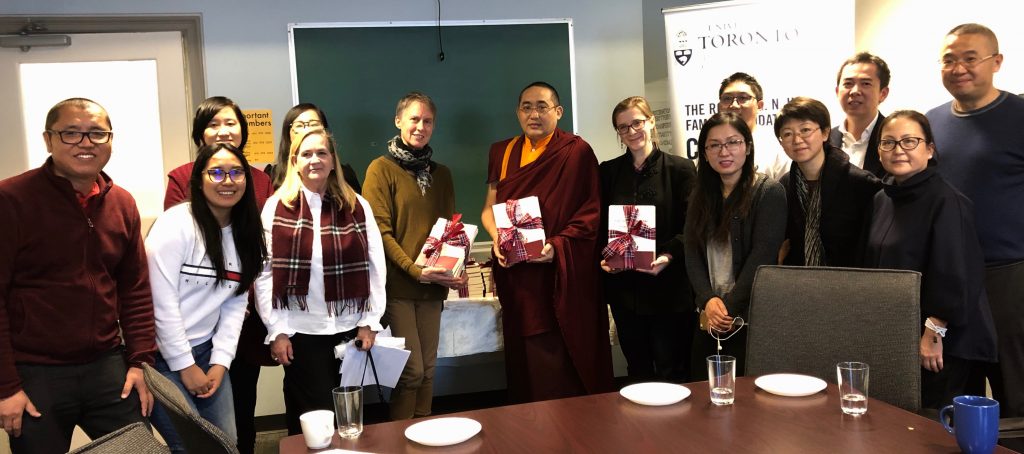 Kathog Trungpa Rinpoche visited the University on a book donation trip from Nepal and India to grant Toronto a generous donation of newly published books. Kathog Trungpa Rinpoche, a high emanated reincarnate lama (or tulku) from the Tibetan Buddhist Kathog lineage has been working tirelessly for the past two decades to collect and publish rare and old texts from the Kathog lineage.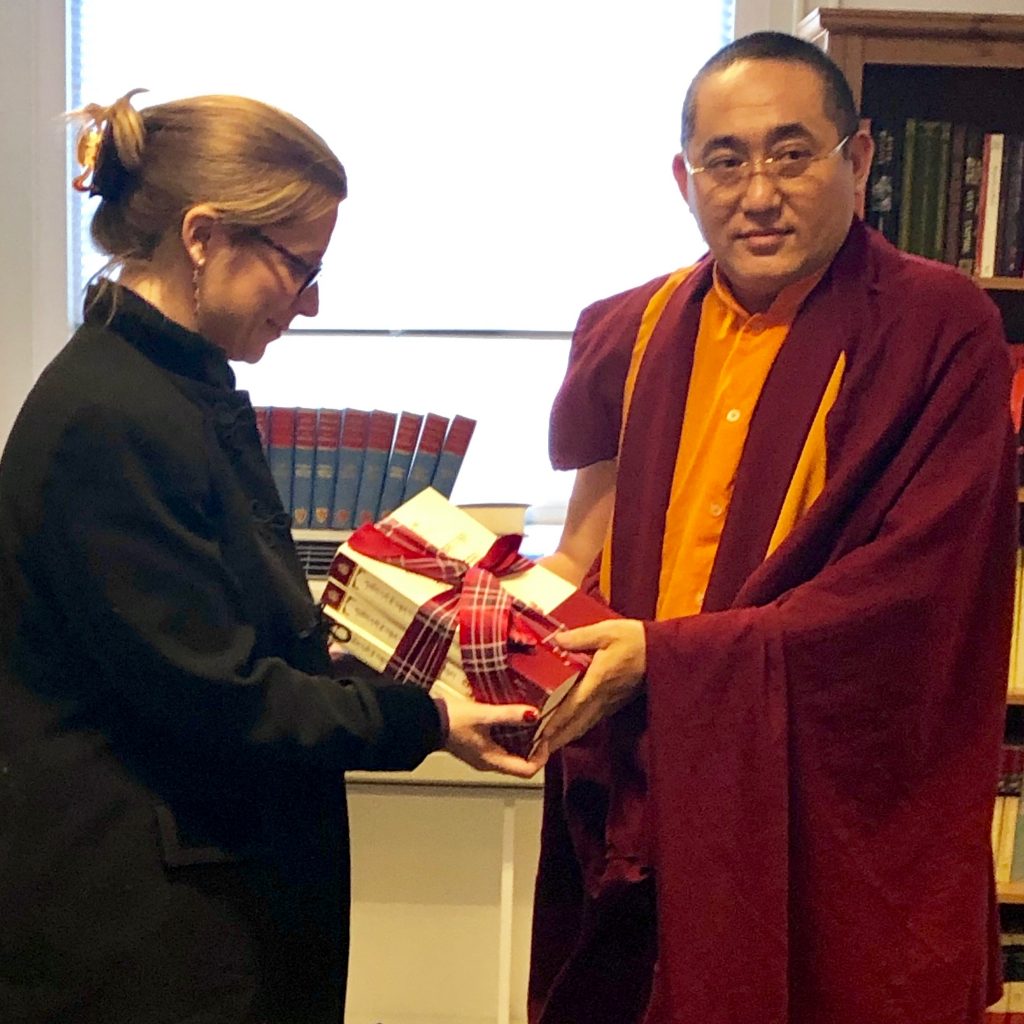 This difficult work began with travel to temple collections across the Tibetan cultural world, where he and his team gathered important books, many of which were only previously available in old manuscript or woodblock print format. He has collected these materials and made modern edited and digitally printed versions, and is now providing these books free of charge to Universities in North America where significant Tibetan studies research is taking place. Just the week before the gift was received in Toronto, another set of these books was welcomed to Columbia University in New York City.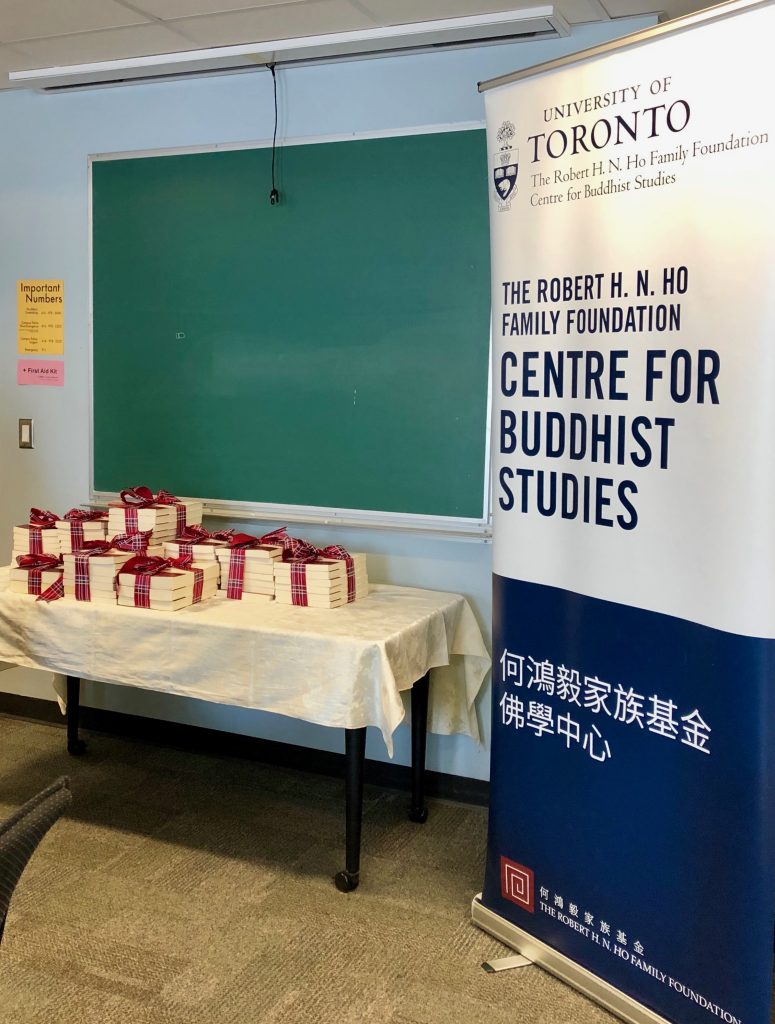 This generous donation to the University library includes nine multi-volume collections that contain the important texts and biographies of lineage masters of the Kathog tradition, an important Nyingmapa group whose main temple is based in the eastern Tibetan region of Kham. These texts were welcomed at the Robert H.N. Ho Family Foundation Centre for Buddhist Studies by University faculty, students and staff, and will eventually be accessioned into the main collections of the University of Toronto's central (Robarts) library system, where they will be housed in the Tibetan reading room of the East Asian library.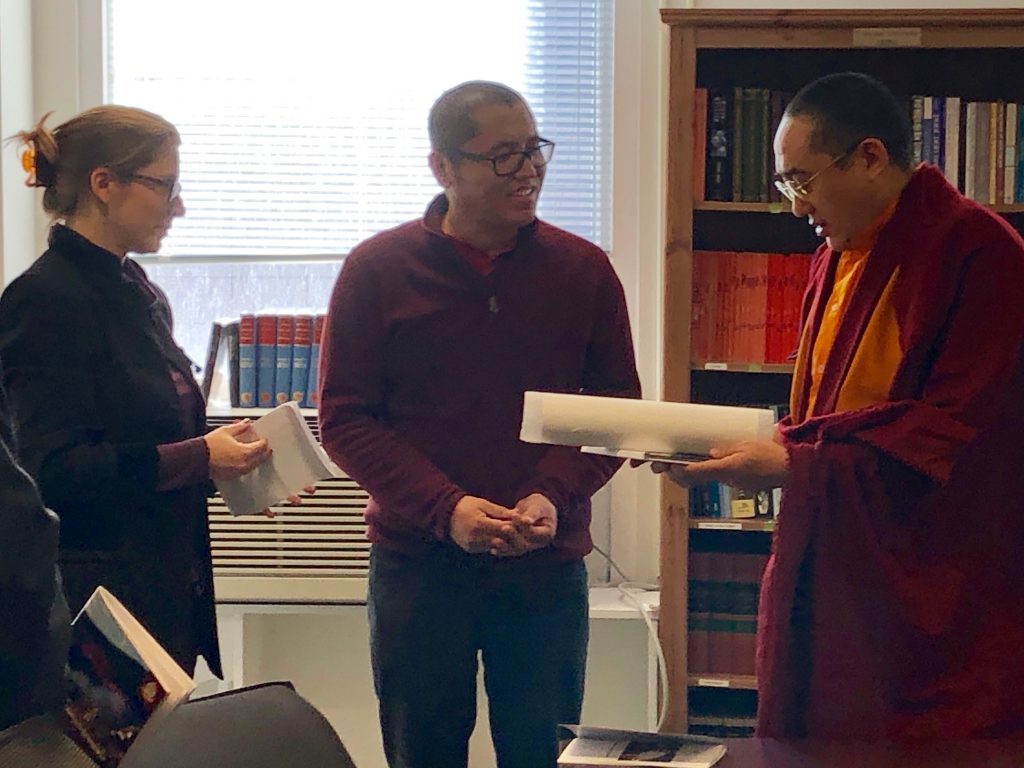 The U of T Libraries have the largest
Tibetan language collection
in Canada. The Library began purchasing subscriptions to the Tibetan Buddhist Resource Center's electronic text collections in 2008. In 2013, a collaboration between the University of Toronto and Columbia University's research libraries was established to harness expertise in Tibetan collection services at both universities and increase the availability of Tibetan resources to a wider community of scholars in both Canada and the United States. The partnership provides for jointly sponsored acquisitions trips to enhance the Tibetan collections at both universities, and a shared point of service for research consultations. Since this collaboration began, the U of T's Tibetan Collection has more than doubled in size.