By Sasha Manu
I had the privilege of living in a Chan Buddhist monastery in Southern China for one month. Nestled deep in a bamboo forest, the Jin'e Temple became the home of eighty-five participants from around the globe. The Woodenfish program, founded by Venerable Yifa, is an experimental education program occurring once per year, giving anyone the opportunity to experience the joys and rigors of life in a monastery. This was by no means an easy experience, but, paradoxically, I found freedom through the restrictions of daily monastic life.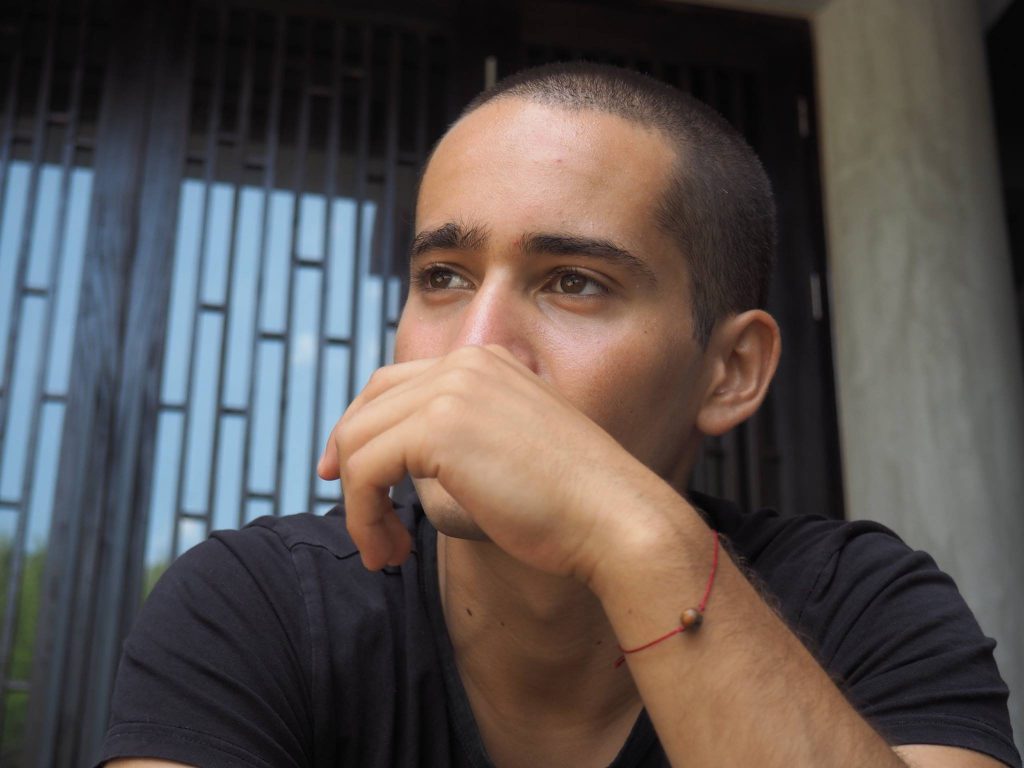 Our days began at sunrise and were filled with Tai Chi, Buddhist lectures, chanting and many kinds of meditation. At first, the schedule was difficult to adjust to. We had very little free time, and much of it was spent napping and doing laundry. Our days were formulaic and filled with regulations such as silence in certain areas, mealtime etiquette, and uniforms. We also kept the four postures of Zen wherever we went: walk like the wind, stand like a pine tree, sleep like a bow and sit like a bell. Despite the initial mental resistance, once these habits were well formed, I felt liberated and my mind began to calm. Throughout the program, we were visited by masters of all kinds, including Shaolin Monks, painters, calligraphers and musicians. Oftentimes, I felt as if I was in the middle of a Zen fable, as one day, the painting teacher, midway through one of his pieces said: "This painting is already finished, you just can't see it."
Meditation wasn't confined to the cushion; every moment was seen as an opportunity to cultivate awareness, whether walking, eating, drinking tea or resting. An attitude we were made to adopt from the start was: "If you like it, it's a blessing. If you don't, it's a cultivation." Whether it relates to the strict protocols of mealtime, chanting, or evening Vespers, this mantra was a useful tool throughout. The daily routine of the monastery was adjusted as we entered a 7-day silent meditation retreat. I emerged with a renewed sense of purpose and some incredible insights into myself, and the world. The majority of my peers had similar experiences, while some carry mystical stories they won't soon forget. After the retreat we set out to Mount Putuo, a sacred Buddhist mountain where we performed a truly transformative "three steps one prostration pilgrimage." Over the course of the month, I met unique people, from diverse backgrounds, living all over the world. Yet, we all gathered in a small Chinese monastery for a singular purpose: to better ourselves. This common purpose created bonds of friendship that I'm certain will stand the test of time. Together, we developed habits and practices that will help us lead peaceful, joyous and compassionate lives.