By Sean Hillman
I suppose it's possible for me to locate my earliest interest in religious ethics to my childhood fascination with the precepts of the Torah, and it was in my late teens that I was first exposed to Buddhist discipline texts. Buddhist codes of conduct were indeed so influential that it led me to pursue monasticism, and remained my focus into graduate studies and expanded into other Indic systems as well. The original idea I had for my doctoral project was for it to be a textual exploration into how medicine appears in the various Buddhist monastic texts. As a Buddhist monk, I needed to find a beneficial livelihood to contribute to the temple community I belonged to in Toronto, and this prompted the idea of pursuing paramedical training but ended up with my certification as a Health Care Aide (now Personal Support Worker) from George Brown College. I started volunteering at the (now nonexistent) Wellesley Hospital Emergency Room to get my foot in the door, and as soon as I was credentialed I was hired. I also worked in an assisted living apartment complex caring for adults with physical disabilities.
These were the early steps in my first career in healthcare, and with it came exposure to the ethical dilemmas that constantly arise in hospitals. In fact, on day one I immediately observed ambulance attendants transfer a frail elderly woman howling in pain and I was shocked at how cold they seemed to be, and sickened when I overheard laughter over their ambulance-driving causing traffic collisions. Very green, and fairly sheltered up to this point, I was already worried about health care professionals lacking integrity and potentially being harmful in the context of what I considered a sacred duty and a vocational calling.
These problematic cases during my years of caregiving would pile up, and my contemplation of solutions and how I could be more useful in tackling the trouble-spots along the healthcare trajectory increased. It was upon transferring to an HIV/AIDS ward, renowned at the time and located in the heart of Toronto's LGBT neighbourhood, that my strong connection with end-of-life care began. This was a moment just on the cusp of new antiretroviral cocktails effectively transforming the disease from a terminal diagnosis to a chronically manageable disease, but I still was caring for young people my age as they approached death. In one case I had to remove myself from a patient room to quietly sob at the tragedy before me. I became very involved in HIV advocacy and pursued further training in multidisciplinary palliative care at Sheridan College.
My first contact with ethics practice in the clinical setting was hearing about an ethics committee at St. Michael's Hospital which I moved to after the slated closure of ten local hospitals, including the Wellesley, by our Premiere of the time Mike "the Knife" Harris. I requested to join the committee and although it never materialized, the bioethics seed had been planted. After several years on a heamatology/oncology/infectious disease ward, with some palliative care and hospice shifts on occasion, I left to study in India for several years. Each year I would return for a month to visit family around the holidays and would do nursing assistant shifts through an agency to fund my airfares. When I returned to Toronto, I went back to both caregiving and the academy and these two spheres soon would begin to interact with each other.
I started to receive requests to speak at GTA hospitals and to university healthcare trainees on caring for Buddhist patients and families. This was part of attempts by departments such as spiritual care and social work to improve cultural and religious competency, in order to better meet the needs of increasingly diverse patient populations. My background in Buddhist studies and practice had started to become useful beyond the bedside. At one grand rounds presentation, an attendee asked what the Buddhist stance was on organ donation. On the spot, I had some thoughts about the tension between the principle of generosity and post-mortem practices to safeguard the transmigrating consciousness from disturbances, but this led to a research project to better answer the question.
Here, the concerns of health care professionals gave me direction in my academic work. I made a major shift from caregiving on a general internal medicine ward to a trauma-neurosurgical intensive care unit, mainly because I had become weary of nurses asking me to operate beyond my scope of practice. In critical care, instead of being responsible for the personal care of upwards of ten patients with a fair bit of self-direction, I would be available to all nurses and their patients as the need arose and be well within my scope of practice because of it being one-to-one nursing. My memory is patchy of the exact moment, but it seems that it was in this new environment that I worked closely with a Clinical Ethicist for the first time. This particular ethicist came to bioethics from a mental health nursing background, and has been a mentor to me since and every step of the way gave me encouragement and guidance as I delved into academic bioethics. It is safe to say that he was my inspiration to follow in his footsteps and eventually become a bioethicist myself.
As I entered grad studies, I started the first of two degrees with a collaboration in bioethics. U of T's Joint Centre for Bioethics (JCB) offers a Masters in Health Science in bioethics which many health care professionals take part-time to inform their clinical practice. A pediatric physician colleague with whom I shared classes (and we now sit on a Medical Assistance in Dying task force together) is a good example of someone who is now better equipped to add an effective ethics lens to her clinical and committee work as a result of taking the program.
As a Collaborative Program in Bioethics (CPB) student, I had to take extra bioethics courses, take ethics-relevant courses in religious studies, and ensure that my research projects had relevant bioethics content. Some students have asked me if taking a program in bioethics itself is a good way to prepare for a future career, and although I think it is positive that such programs now exist, I am not the only ethicist who feels that it might be better to come to bioethics by way of another field. Still a relatively young discipline, tracing back to theologians in the 70s and still as of yet unprofessionalized, one of the strengths of the field is the variety of backgrounds among its members: medicine, nursing, law, philosophy, public health, social work etc. As a result, each will bring their own unique style and approach health ethics consultation.
As with the first moment I thought to become a bioethicist, I am also a bit unclear as to when I found out about the fellowships in Clinical and Organizational Bioethics. I initially thought there was only one available in Toronto, but in fact there are two: a two-year program at the JCB, and a one-year program at the Centre for Clinical Ethics (CCE). At another hospital rounds I delivered, on Buddhist and Jain ways of dying, I was told by the Director of the CCE that there were two distinct fellowships (complicated by the fact that there were years where the CCE fellowship was in affiliation with the JCB) and that because of my being in religious studies the CCE fellowship would be well suited to me. Years later, I agree both because the CCE does bring religious discourse into the work of ethics as it provides consultation services in both faith-based and non-faith-based hospitals, as well as the fact that I have worked closely with several of the CCE ethicists over the years in hospital and through the CPB since one of the CCE's former ethicists sat on my Masters thesis committee as they were also faculty.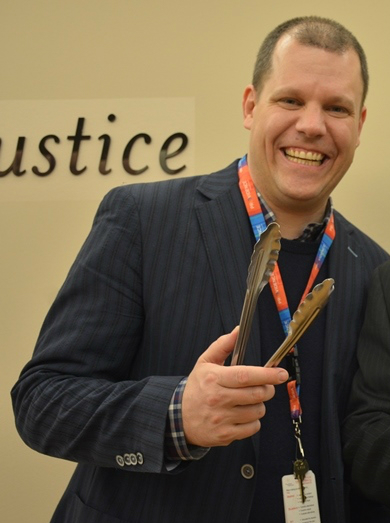 The CCE is the first of its kind in Canada, a Catholic ethics service that is a joint venture of the three Toronto Catholic hospitals of St. Michael's, St. Joseph's and Providence and which provides ethics consultation to twelve Ontario hospitals.
The Director had encouraged me to take the fellowship, I made sure to attend the annual CCE conference and introduce myself to the fellowship intake Director, and knowing several of the CCE ethicists I also knew that this was a group of people I wanted to work with into the future. While in the midst of six months of field-work in India, during the second half of which my wife Alex joined me, we were in Kerala and I gave myself a couple of weeks of dedicated time to apply for the upcoming fellowship. I am glad that I did, but I knew that if I wasn't accepted I would have the chance to apply to the JCB. Always having my eye on the prize of job prospects, I had a backup plan as I did with my PhD application process during which I thought that I could pursue either chaplaincy or a funeral director program if it didn't work out. I struggled a bit with the fact that if I did the fellowship it would delay my dissertation writing, but I didn't want to miss my chance as having a completed doctorate was preferred but not a requirement for the fellowship. Logistically, it made sense to take a one-year academic leave and return for my fifth year after the fellowship was completed.
The fellowship itself was a very intense experience but with incremental responsibilities. In general, we spent four days of the work-week rotating between the three partner sites and occasionally some of the other hospitals. One day a week was for independent research and attending the weekly JCB seminar series. Each hospital we spent time at has a main ethicist who were site-supervisors, and we attended all of their activities as well as receiving instruction by way of education modules on various topics such as ethics consultation and healthcare legislation. Some days were filled with consults such as meeting with patients, families and teams to assist with difficult decision-making moments, such as whether to withdraw life-sustaining treatment like ventilation from a brain-dead person or not.
Some days had us attending daily rounds on various units during which each patient is discussed by teams, and at times the presence of the ethics service will allow for discussions that might otherwise not happen. Being with each supervisor gave us a glimpse into their daily work-life and exposed us to their respective styles of practicing clinical ethics. Some have more of a research focus, some more of what we might call a pastoral approach where the focus is building on relationships, some have a good mixture of various approaches. There were two of us doing the fellowship at the same time, and I am forever grateful that this was the case. My co-fellow and I got along like gangbusters and were able to spend a great deal of time together to work on theoretical ethics, legislation, actual and fictional cases, policy, and support each other through the challenges of the program. Oddly enough, I might have learned more from him (a brilliant philosopher from Harvard) than anyone during the fellowship, which in part might be quite natural since we were practically joined at the hip for a year!
The first half of the fellowship seemed more like an observership, but as we completed core modules and got some practice with actual and mock consults, the second half had us with more duties and independence. For example, at one site we started to spend days there together doing various ethics-related activities that had us getting to know staff up to but not yet including consultation: journal clubs, attending rounds, presenting at orientations for new staff, and assisting with the lead-up to accreditation. This was an indispensable experience to start to get the sense of what our days as aspiring ethicists of the future would be like, through lower-stake activities, and also to prepare for integrating at a site of our own in the future.
Although dissertation writing was limited for me during the course of that academic year, because there was time dedicated to independent research and opportunities to give presentations, I was able to keep some continuity going with my research data. My project is a combination of medical anthropology and textual analysis, and I interviewed about 60 religious adherents in India and Canada (including biomedical and traditional medical professionals, and non-medical people) from the Indic traditions as well as the Semitic religions. I am investigating end-of-life decision-making, along with some other themes that have shown up such as the interaction between biomedical and traditional healthcare systems, and the effect of migration, gender and vulnerability on healthcare access. Early on in the fellowship I started to work on a chapter on health information sharing since I have interesting ethnographic data on the subject, particularly around the issue of withholding difficult diagnoses or poor prognoses, and the delivery of bad news.
However, I was invited by the International School of Jain Studies to present at a conference series in India on the topic of Jain and Buddhist ritual fasting and immobilization at the end-of-life. This redirected my writing and I moved onto another chapter on the relationship between religion, medicine and the law in end-of-life care and ritual. I took two weeks vacation halfway through the fellowship to attend the conference events in India at the National Law University in Delhi and the Tirthanker Mahaveer Medical College in Moradabad. One of the fellowship requirements was to present research at the three Toronto Catholic partner hospital sites, and for these I presented on Buddhist healthcare decision-making and Caring for Buddhist patients and families, a combination of academic and clinical observations. During the fellowship I also had the pleasure of presenting as part of the 20th anniversary JCB seminar series. For this, I gave a different version of the India talks because the audiences were vastly different. For example, in Canada I needed to give full historical context to the legal battles in India against the Jain community and their practice of fasting at the end of life with accusations of suicide and abetting suicide seemingly in breach of the criminal code. In India, I needed to explain the Canadian provincial approaches to consent and capacity, tendencies with regard to pain management and sedation, and our local distinctions made between withdrawal of overly burdensome treatment and hastening death. At all of my presentations I was able to share new ethnographic and statistical data.
Happily, there were staffing needs at the CCE and both of us fellows were hired on as Clinical Ethicists after our fellowship. We had hoped for this, and knew there might be room for us but with no guarantee until it actually happened. In the early months we were placed together at a couple of sites doing consults and education, as well as a tremendous amount of work doing accreditation preparation at one of our sites. This required us to basically meet as many teams and staff as possible to ensure they were up to speed on our principle-based ethical decision-making framework (a priority process) and the ethics service in general. Again, being involved in another accreditation, something which coincidentally happened at several sites over the course of the year but which only happens in cycles of three to four years, allowed for indispensable learning for us. We attended survey interviews with accreditors twice, once as fellows and once as ethicists, and both times helpfully participated. Accreditation lead-up also meant that we got to work very closely with many people on the accreditation preparation teams for months, and met a good portion of the hospital staff.
After accreditation, for which the ethics service did exceptionally well, it was clear to us that we had quickly become more integrated than we would have otherwise. Staffing shifted again and we finally could spread our wings and were placed at our own hospital sites. It hasn't been very long at the time of writing, and I am working now at a secular hospital in Oshawa, but in that time I have inherited several committees from my predecessor such as the withdrawal of life-sustaining treatment literature and gender policy working groups, and the ethics committee which I will co-chair. I have already presented at an Interprofessional Grand Rounds with Chaplaincy and Social Work on clarifying our roles, and also at an Applied Buddhism conference at Emmanuel College on Buddhist end-of-life decision-making, again sharing new data for the first time. I report directly to the hospital VP and also will give quarterly reports to the Board, and in those reports education activities outside of the hospital are also valued and tracked. I am preparing my first Ethics Grand Rounds for the new site on gender in healthcare, coming from several education requests from staff. I am slowly meeting program directors and managers through which I can connect with the various teams and start to regularly attend rounds.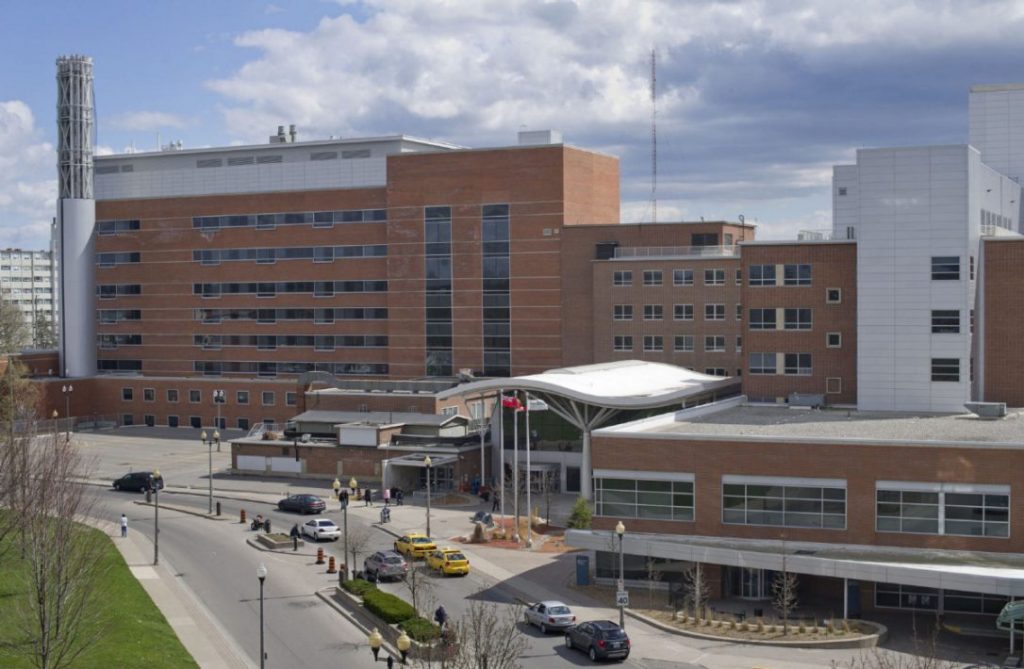 A very busy hospital that has had great ethics integration and support for years now, the consults have been pouring in (mostly triggered by MDs and Social Workers so far) and by email, phone and in-person I have been involved in many cases already. The doctorate is a valued degree at the CCE, and I would say also in hospitals that have ethics services, so early on I negotiated being able to have days off for dedicated writing of my dissertation when starting to work as an ethicist. Indeed, it is a challenge to be working in ethics and in my fifth doctoral year at the same time. In the first semester TA preparation has taken a great deal of my time, both after work and on off-days, but my plan is to continue to write as much as possible in 2017 in order to have a completed manuscript by August. For anyone interested in bioethics as a career, I would recommend both the JCB CPB which others in religious studies have also done, as well as the CCE fellowship as means of entering the field.
Sean Hillman is a PhD candidate in Buddhist Studies, Bioethics, and South Asian Studies.