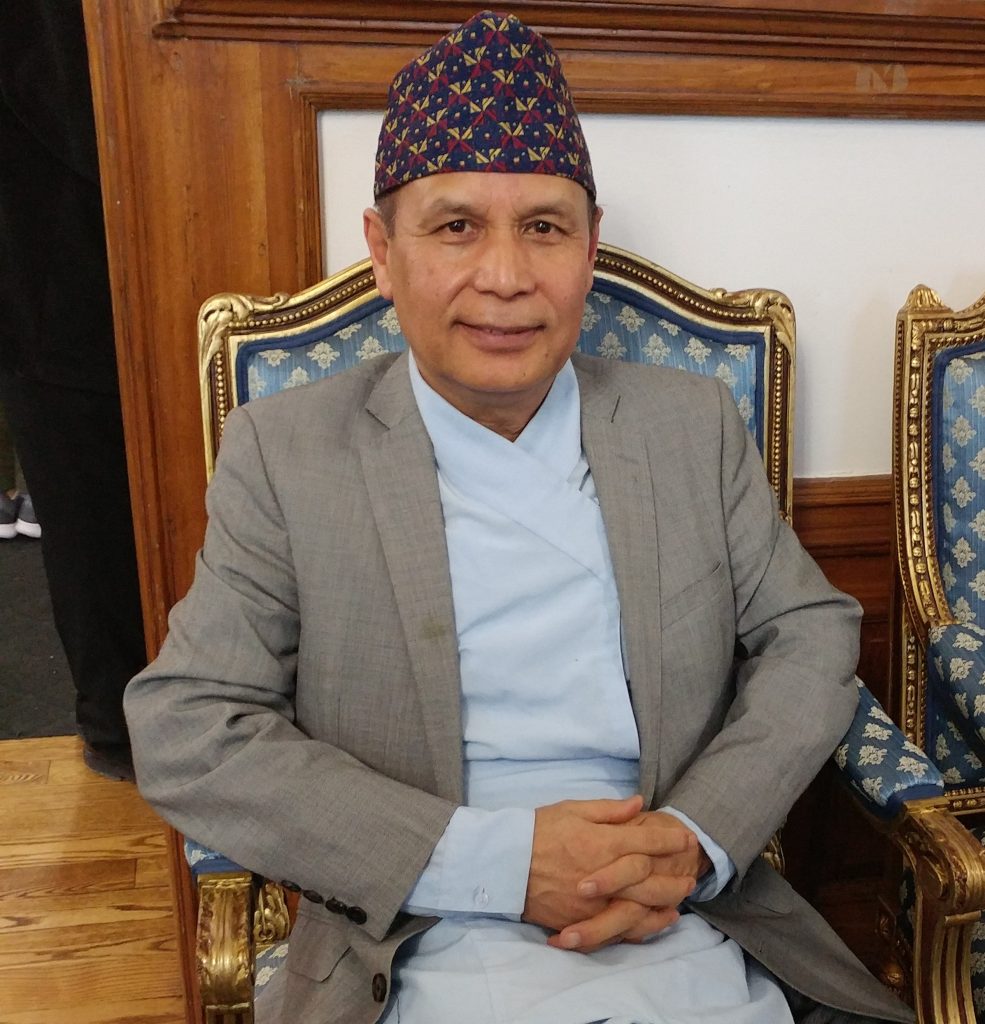 Uttam Makaju, a native Newah language speaker from Nepal, holds Masters degree  in Sociology and Bachelors degree  in Education from Tribhuvan University, Nepal. Uttam also studied Nepal bhasha ( Newari language ) as an allied subject in his  undergrad level education.
Uttam possesses over twelve years working experience as a Principal in a High school in Nepal. Besides, Uttam also worked as a Team Lead (Sociologist) for "Small Town Drinking Water Project" funded by Asian Development Bank. In Nepal, Uttam involved in various community organizations like, Nepal Scouts, Nepal Red cross, Anti Tuberculosis Association, Association for the Welfare of Mentally Challenged.
After landing in Canada in 2005, Uttam received Social Service Worker Diploma from Seneca College and worked as Settlement Counsellor for a year and since then working as Day Program Instructor. Uttam joined Canadian Newa Guthi, a community based Nepalese organization dedicated to promote, preserve and practice Newa culture and language in Canada. Since 2014, Uttam has been volunteering as Vice president in Canadian Newa Guthi. During last couple of years, Uttam got an opportunity to teach and practice Newah language to a Toronto University professor and to a student of UofT along with youth members of the Nepalese community.
Uttam is also a profound lover of Nepali ethnic folk music and thus, founded "Himalayan Vibes" Toronto in 2016 to promote Nepalese folk music in Canada. Uttam himself, with the band, plays Nepali and Newah folk drums at Nepalese and international festivals.
Uttam has written various articles on Newah culture, tradition and language and also have been published in South Asian newspapers of Canada and other souvenir issues. Uttam also co- authored a research report on "Nepali Canadian Living Standard Survey," a joint project of Brock University , St. Catherine and Canadaian Newa Guthi. The report is published in reputed "Canadian Ethnic Studies" journal of January issue 2019. Uttam also prepares a news reports of Nepalese community events for an online news portal.