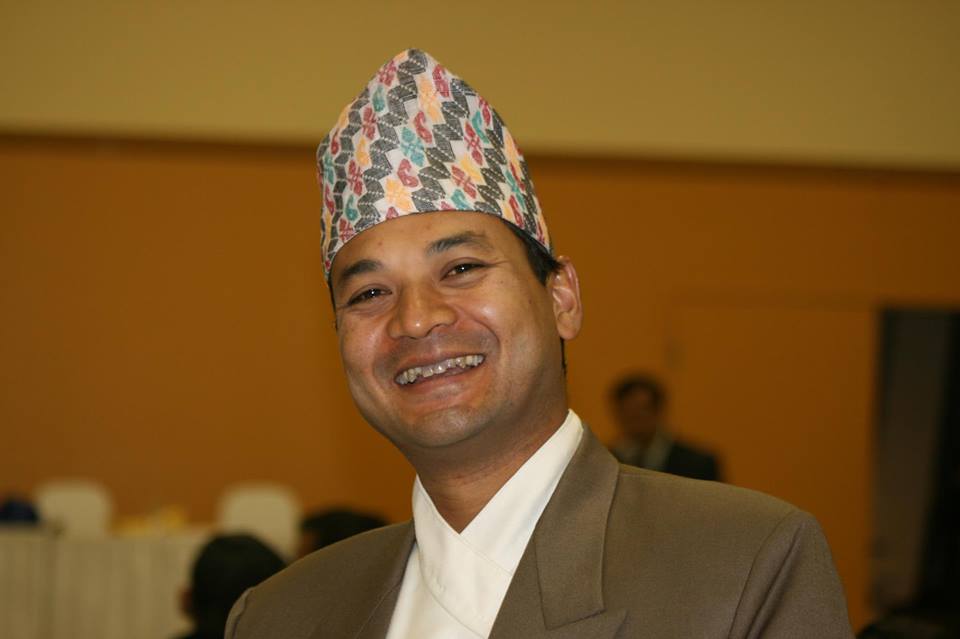 Naresh Tamrakar is from Newah (Newari) ethnic background; born in Kathmandu, Nepal and  moved to Canada in 2010 and now associated with Canadian Newa Guthi (CNG) holding the "Treasurer" position. Prior to this responsibility, he has served the Guthi as "Public Relation Officer" for 6 years. He has an interest in community development and is therefore actively involved in promoting various cultural and community activities.
He has received his MBA and MA in Sociology from Tribhuvan University in Nepal and worked in Accounting and Finance. Additionally, he has gained working experience through various development organizations like the Department for International Development, UK, International Labor Organization, etc. in Nepal. Currently, he is working as Media Finance Coordinator at MediaCom Canada.
Naresh has been involved in various activities of CNG such as preserving and promoting Newah culture through community programs and fund-raising programs, coordinating for publications, teaching practical Newah language and actively involved in research on "The Nepali-Canadian Living Standards Survey: Newcomer Incorporation in the Greater Toronto Area" in collaboration with Brock University. He has also demonstrated his skill especially in Newah cultural sweets at a food event program in the University of Toronto (UofT) in collaboration with CNG in 2018. Previously, he participated in a similar event and showcased the sweets in the 1st World Newah Convention in Baltimore, ML in New York organized by World Newah Organization in 2016 as it is his traditional and family profession in Nepal.
In the past, Naresh has gained teaching experience in Business Studies at bachelor level and working experience as a member of education & community development committee in his ethnic community group in Nepal.